Much to the annoyance of my buddy and cryptocommentator extraordinaire Tim Swanson – and, to be honest, to the annoyance of everyone else I know – I can't stop talking about Dogecoin, the cryptocurrency favoured by shiba inus worldwide. I was therefore most grateful Dom Marmont of Fixr passed this on earlier today:
Dogecar No. 98 "Moonrocket," being piloted by Josh Wise in next week's NASCAR Sprint Cup race at Talladega.
Imagine: you've been racing your butt off for a solid 45 minutes, are tired, overheating. You get passed, only to find that the car in question is staring back at you: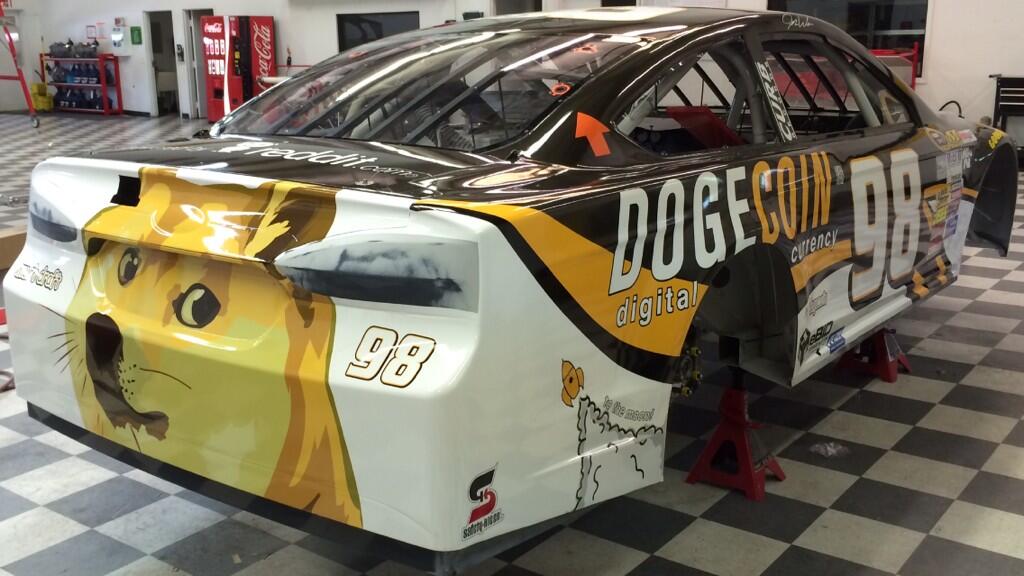 Thank you, Internet.
There are those who look with Dogecoin with a degree of skepticism. Bitcoin is the way forward! Some will say. Sidechains will wipe altcoins out! They will also say.
Nah. Sour grapes, I say.